Conference room and temporary exhibitions
Corporate image
Designed for temporary exhibitions and congresses, this room is currently set up with a focus on the company's corporate image, communication and marketing campaigns created over more than a century of business.
The Cosulich Line navigation company and SISA airline used brochures, magazines and billboards to advertise their sea and air travel services. These were the main media used to reach customers and show them the available lines and their costs.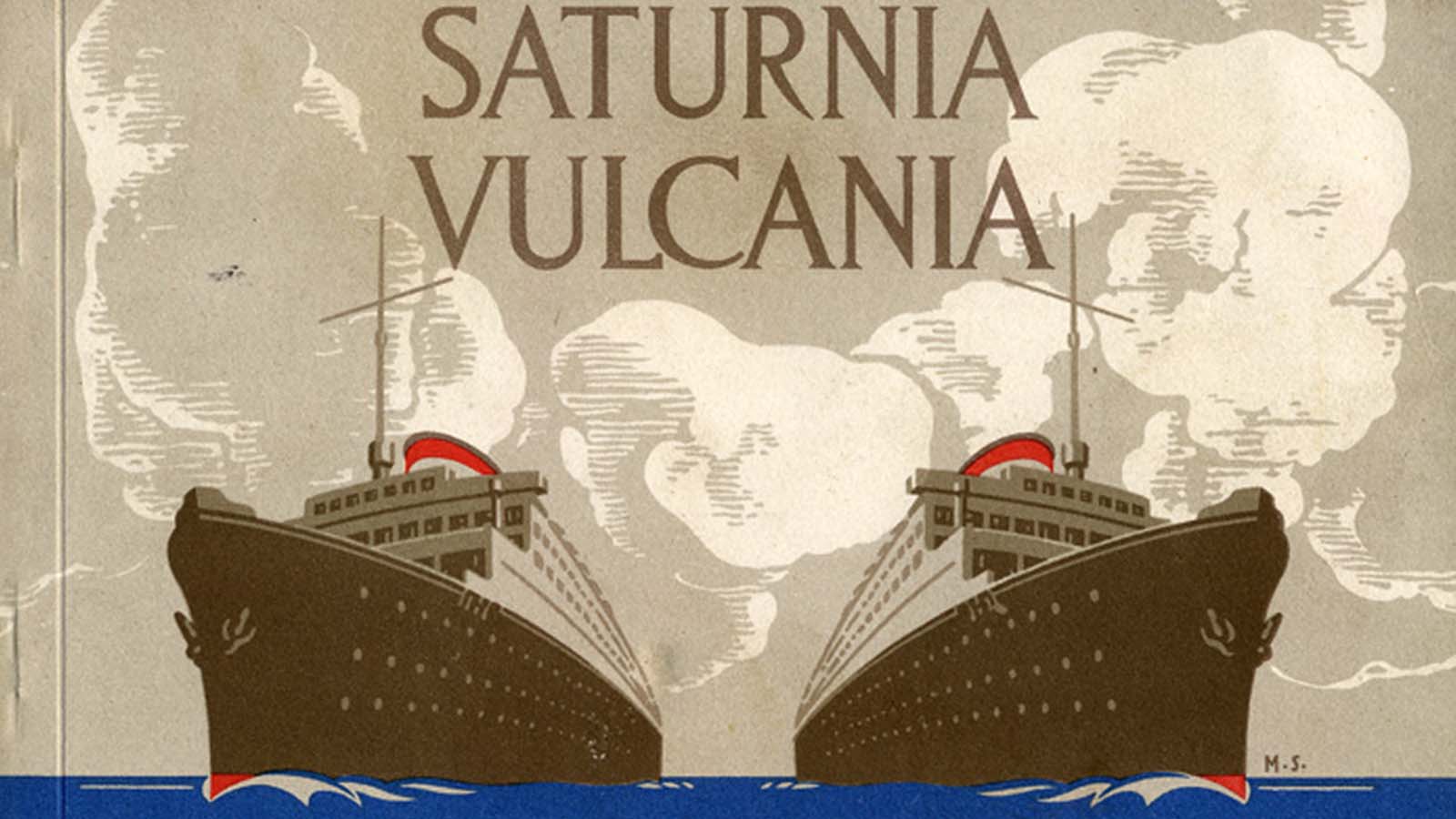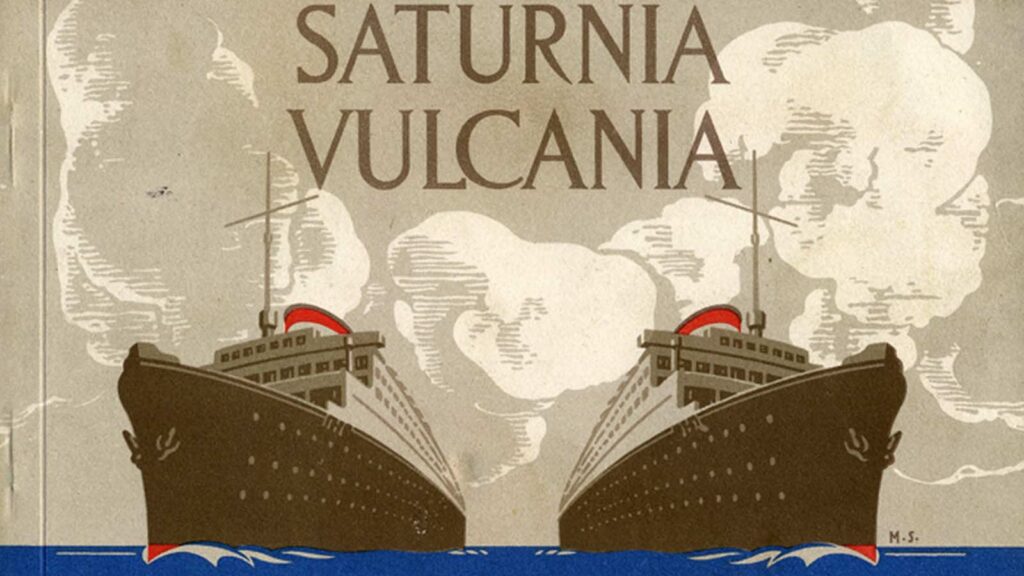 Before the advent of modern media, companies often used the press and tapped the talent of famous illustrators to advertise their products and promote their image. Artists such as Marcello Dudovich were commissioned to present the new ships to the public and promote the navigation companies. Their beautiful illustrations perfectly depicted the epic of Italian ships.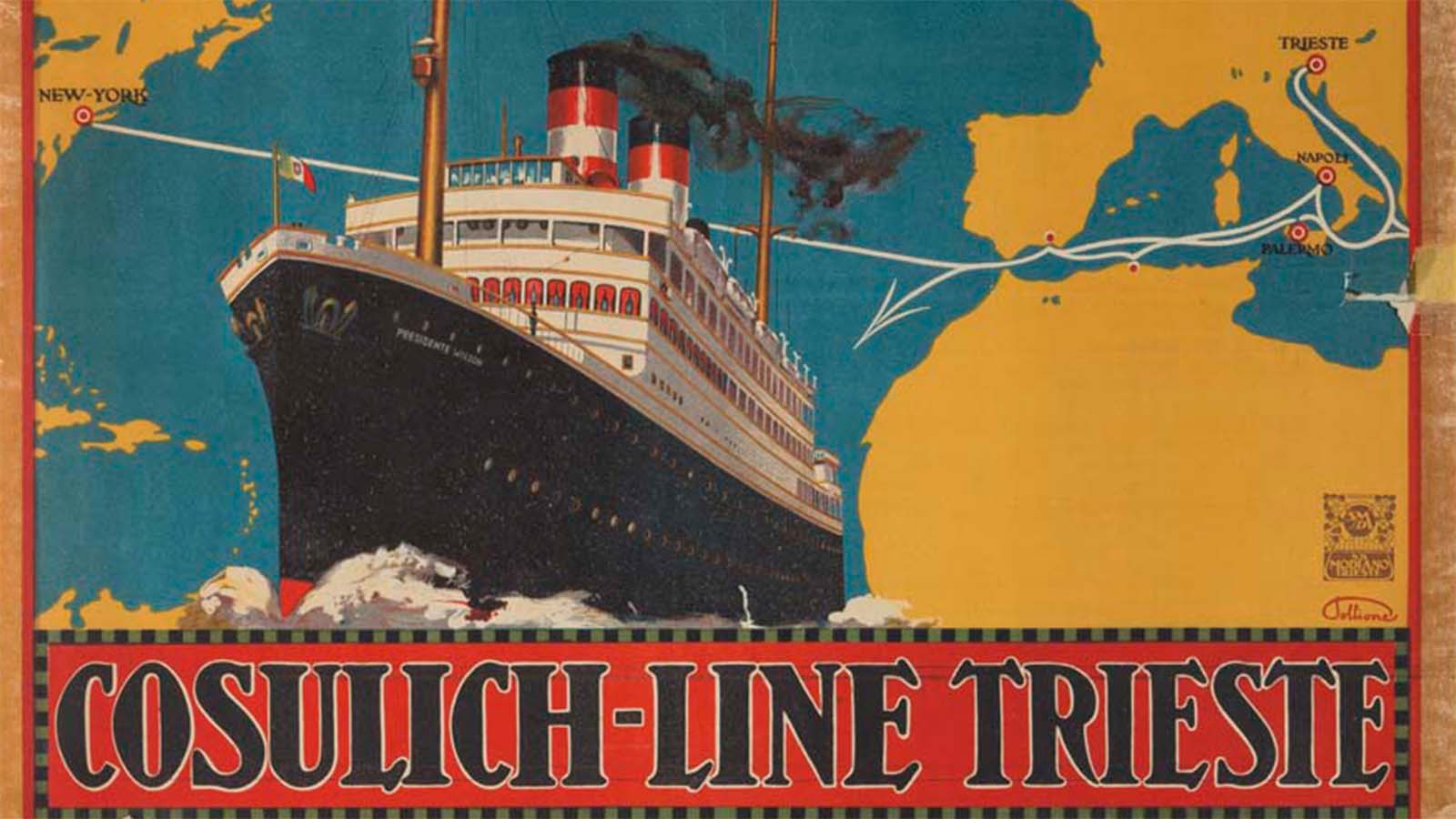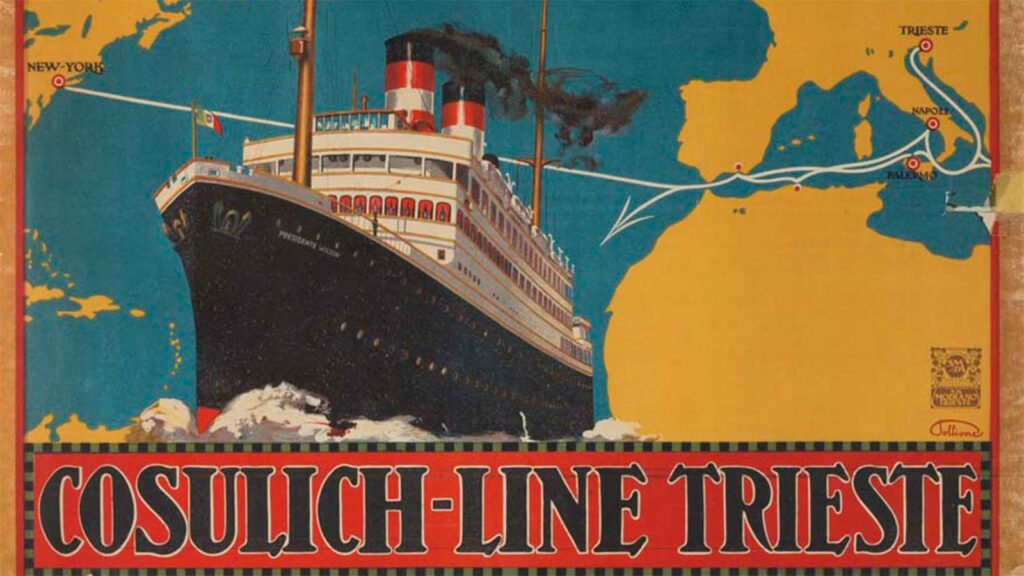 Italian emigration
The great ocean liners built in the Monfalcone shipyard from its early days to the end of the 1960s were used to carry passengers on the sea lanes of the Americas and Oceania. Fast and steady,
they included accommodations and services divided by classes, from sumptuous first-class suites to open dormitories for third-class passengers. For decades, these passenger ships were the main means of transport used by migrants to reach faraway lands in search of fortune and work. The era of transatlantic crossings came to an end in the late sixties, as emigration declined and air travel increased, only to be revived in the nineties with modern cruise ships – no longer just a form of transport, but actual holiday resorts for pleasure voyages.