Marco Polo's Milione tapestry, by Zoran Mušič
In the raised space you can admire the beautiful embroidered panel by Zoran Mušič made for the first class lounge of the motor ship Augustus in 1951.
In 1975, following the disarming of the liner, it was acquired by the Italian State and taken over by the newly established Ministry for Cultural and Environmental Heritage. In 1983 it became part of the collection of the National Gallery of Modern and Contemporary Art in Rome. It was recently restored for the exhibition "Immaginario di viaggio" curated by Francesca Nodari in November 2016 for the Contemporary Art Gallery of Monfalcone, where it is being shown to the public for the first time.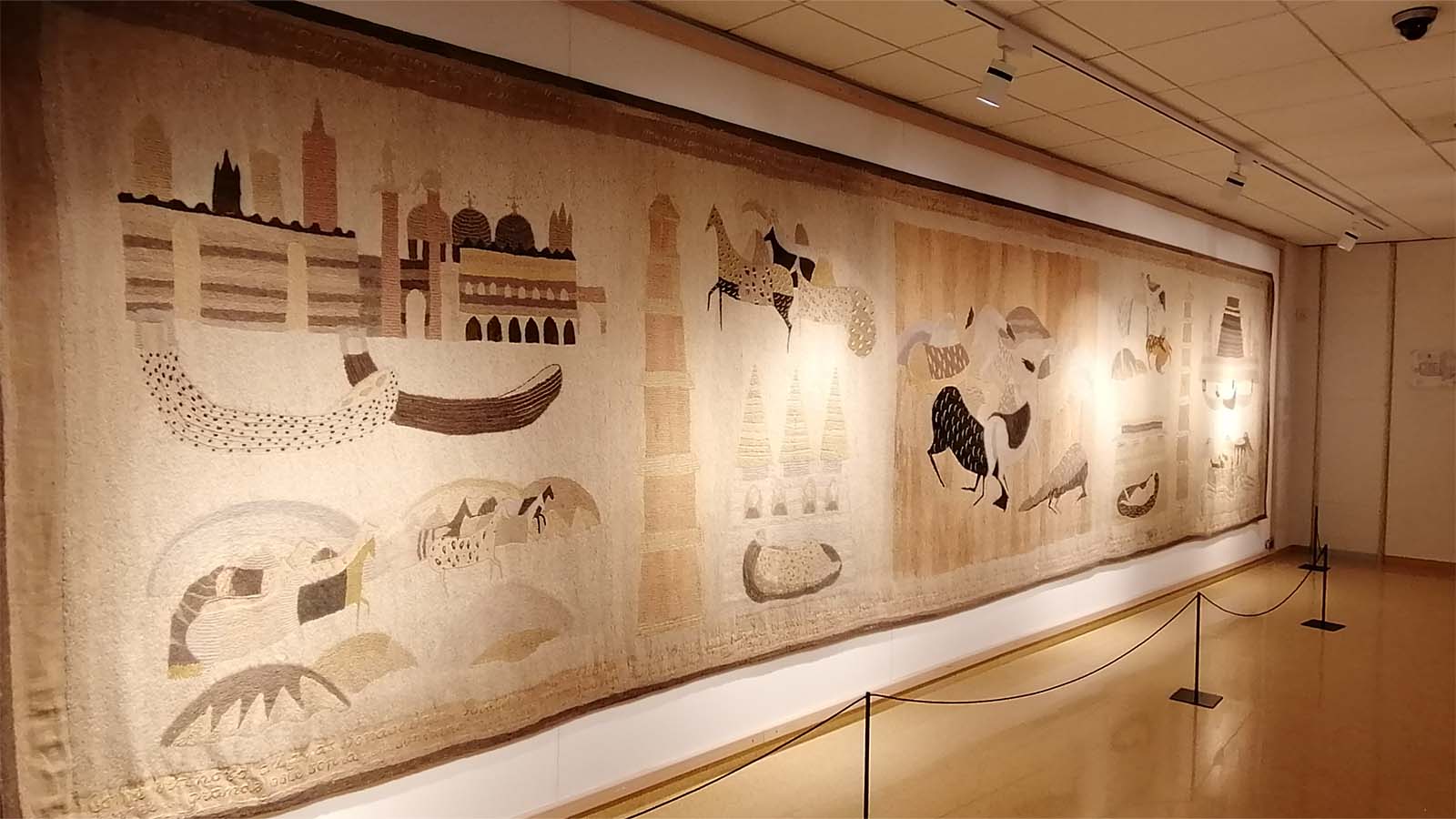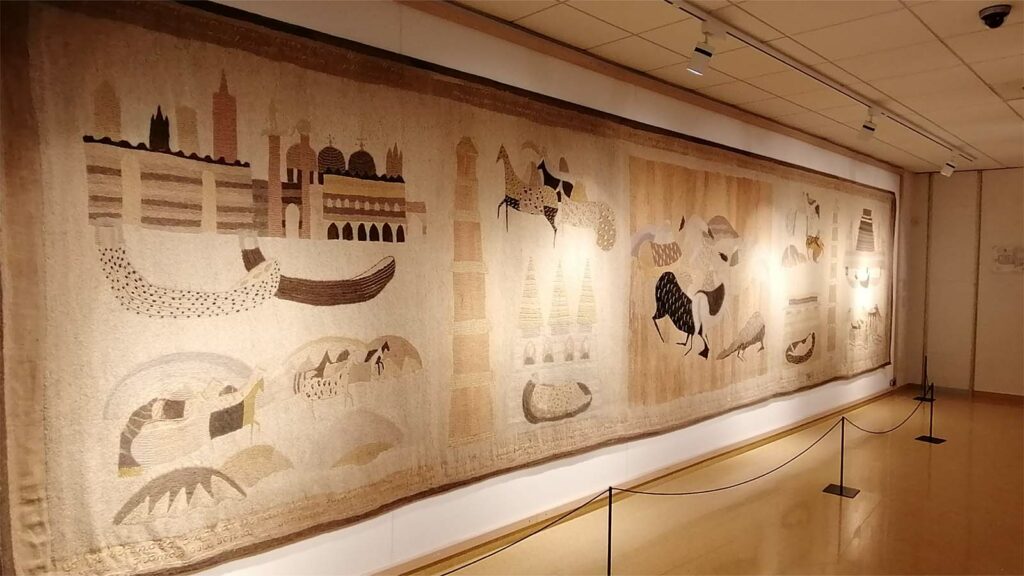 Zoran Mušič
Until the creation of this panel, Mušič had never had the opportunity to work on such a large scale, and in the project, which lasted from 1950 to 1951, he seems to have been assisted by his wife Ida Cadorin, as attested by Aurelia Gruber Benco (1952) and as documented by a photo published by Gio Ponti (1952) in which both artists can be seen working on the panel. Mušič thought of depicting a subject inspired by the theme of travel, which is very appropriate for a work to be placed on an ocean liner, and the choice fell on Marco Polo's adventurous travels in faraway China.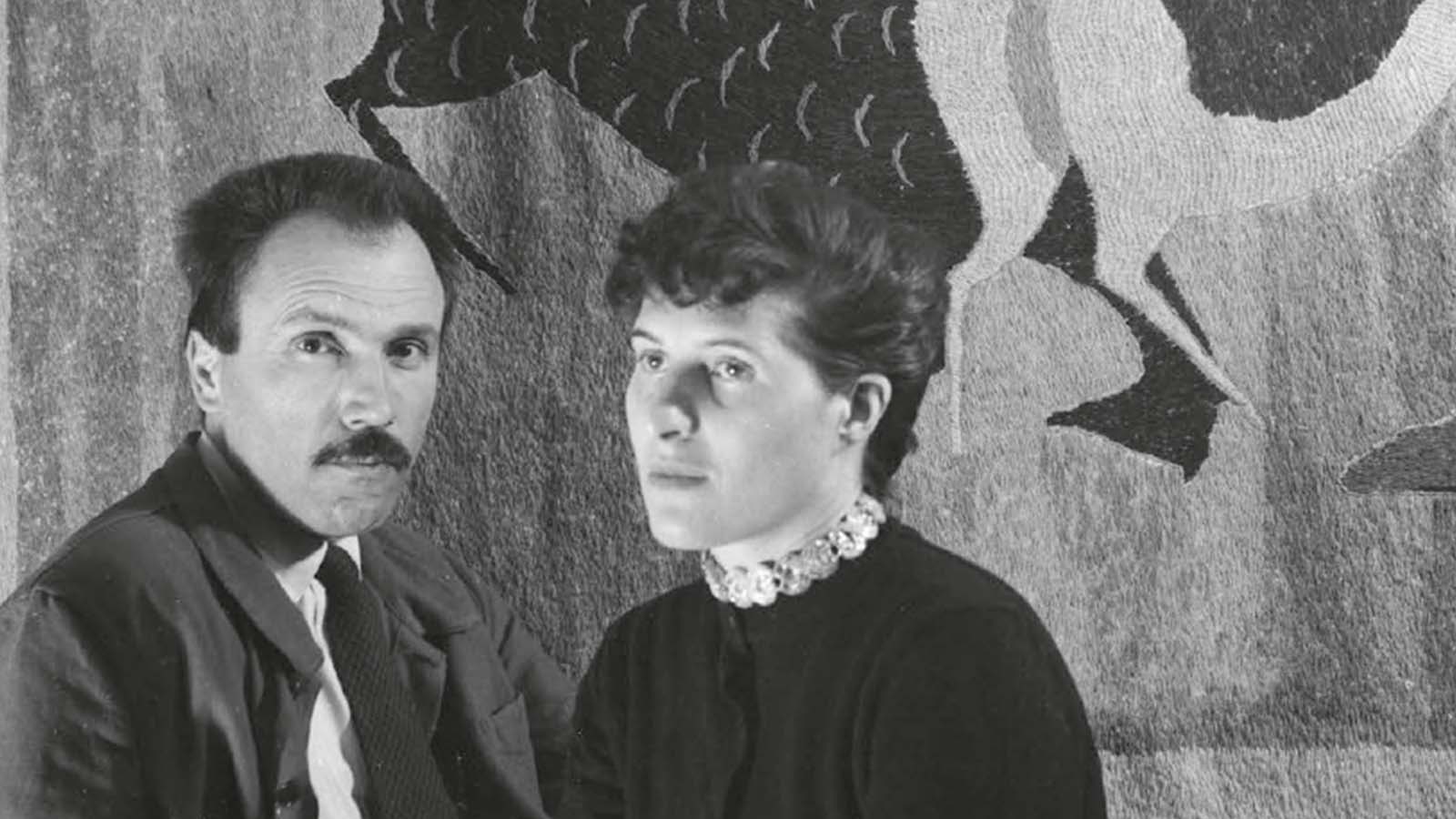 The artwork
The story unfolds from left to right and is developed in five frames, four of them on two registers, flanked by some inscriptions from Il Milione at the top and bottom. In the large panel, based on the earthy tones of ochre, yellow, orange, peach, brown, return a whole series of iconographic and stylistic themes that Mušič had developed after World War II, once returned to Venice after the terrible experience of being deported to Dachau, when he resumed painting, opening up again to life.