The paintings of the Panzano Theatre
This room houses 7 out of the 13 paintings created by the painter Timmel for the Teatre of Panzano, destroyed by the bombings of World War II. It is an important testimony, a tribute to a great artist and decorator, as well as a symbol of the Cosulichs' corporate welfare programme.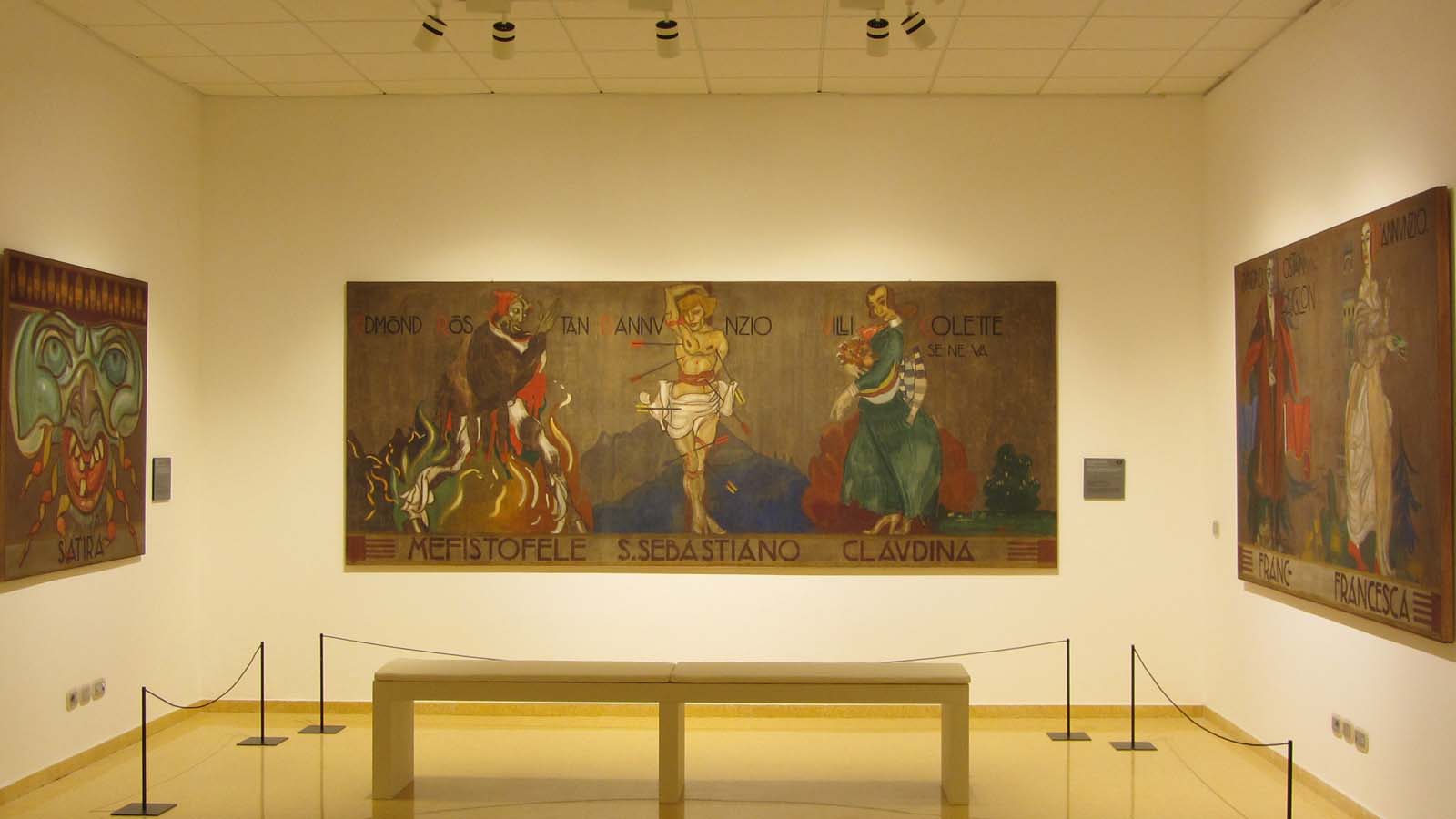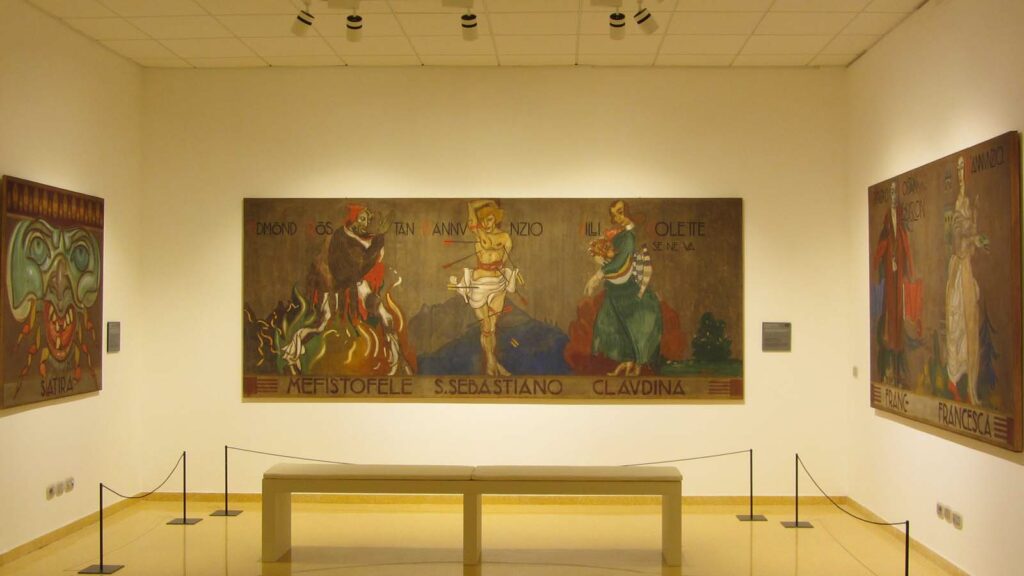 The theatre
Opened in 1920 and destroyed after the bombings of World War II, the Theatre of Panzano, was the most significant welfare project launched by the CNT to entertain workers and their families. A fine example of eclectic architecture and secessionist art, it was embellished with a cycle of thirteen paintings on canvas by Vito Timmel in 1921 (Vienna 1886 – Trieste 1949).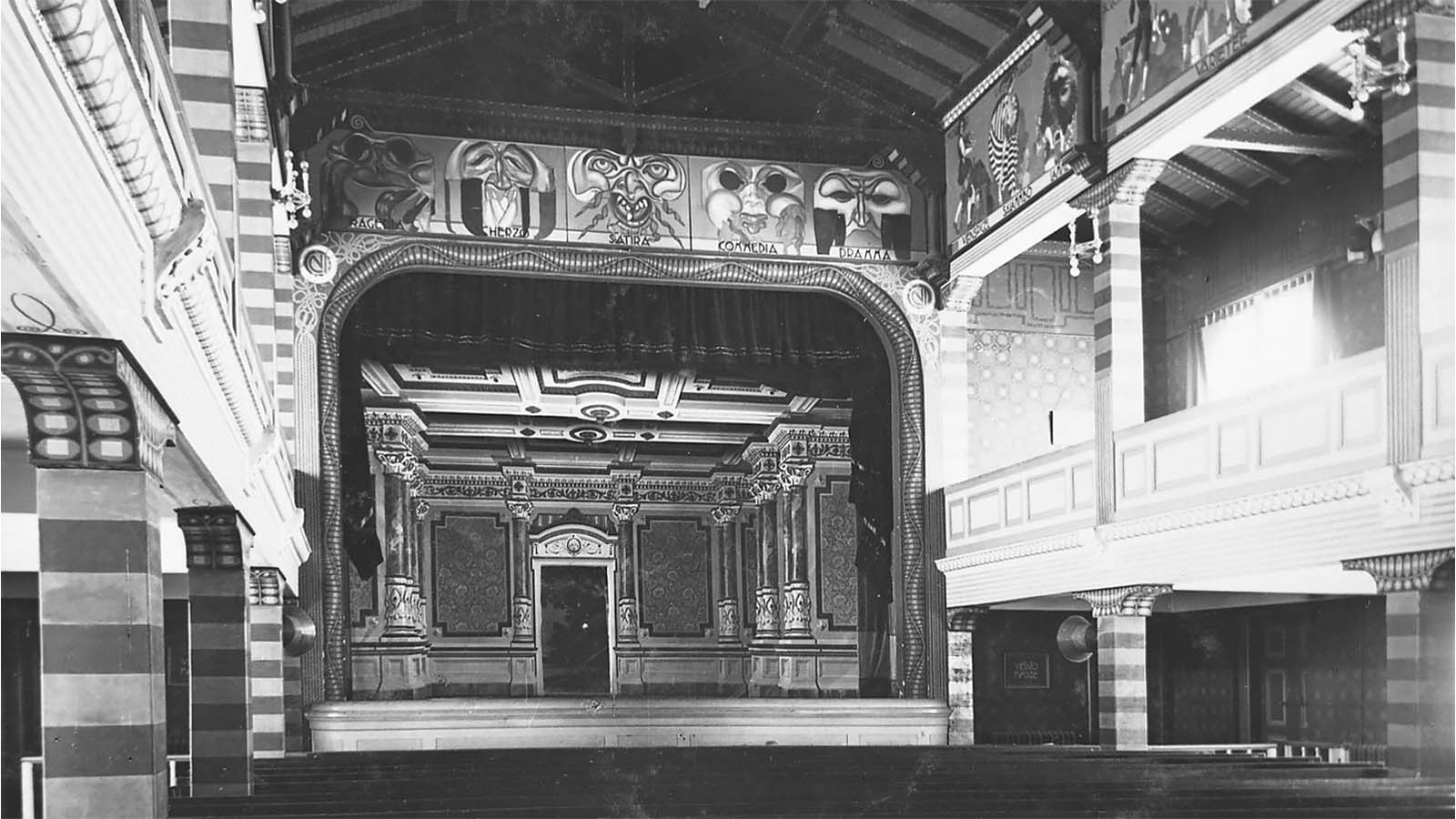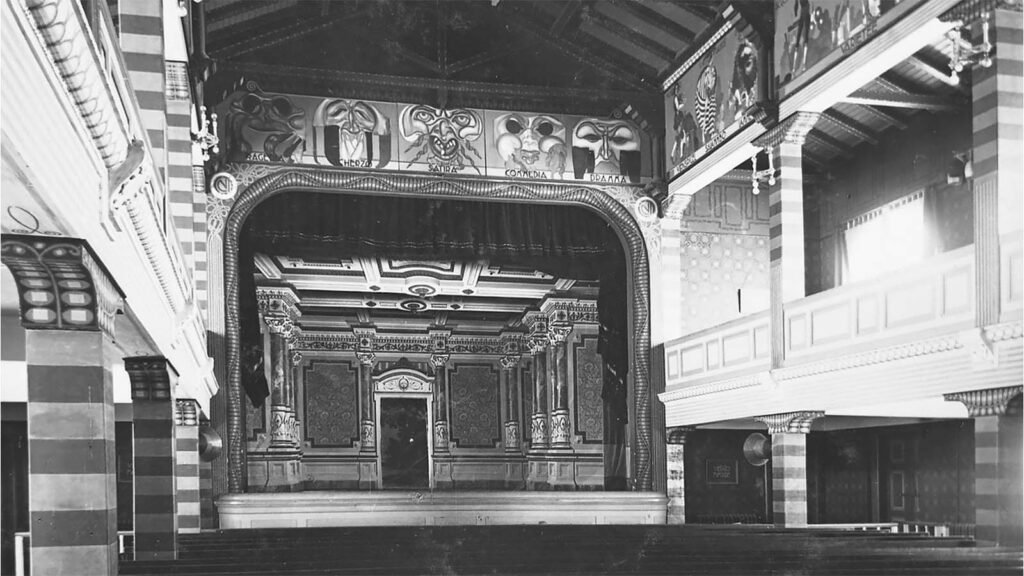 Vito Timmel
One of the major regional artists of the time, Timmel trained in Vienna in the years of the Secession, developing a sophisticated, eccentric style, which he lavishly used to decorate the Theatre of Panzano. His paintings, a selection of which is shown here, depict theatre masks and characters, uniquely selected to portray not only the history of theatre but the human comedy as a whole, with its joys and sorrows.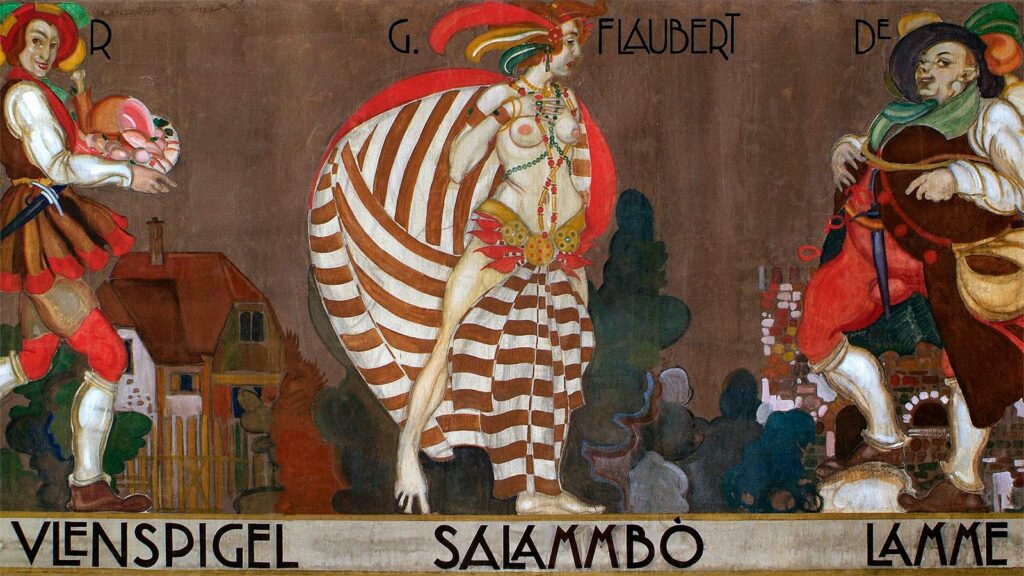 The paintings
Inspired by literature and his own personal taste, Timmel paired characters according to precise links and references, and divided them in groups of three or two. Long presumed lost, the paintings were found in the study of Tranquillo Marangoni in 2000 (the only missing canvas was later found in a private house in 2008) and acquired by Consorzio Culturale del Monfalconese, which took care of their delicate restoration.