Cosulichs company history
The events that affected the family's navigation company, the stories of the members who were closer the shipyard, a century-long history divided into two time lines – one for the events that happened in the shipyard, the other to the events that affected the area.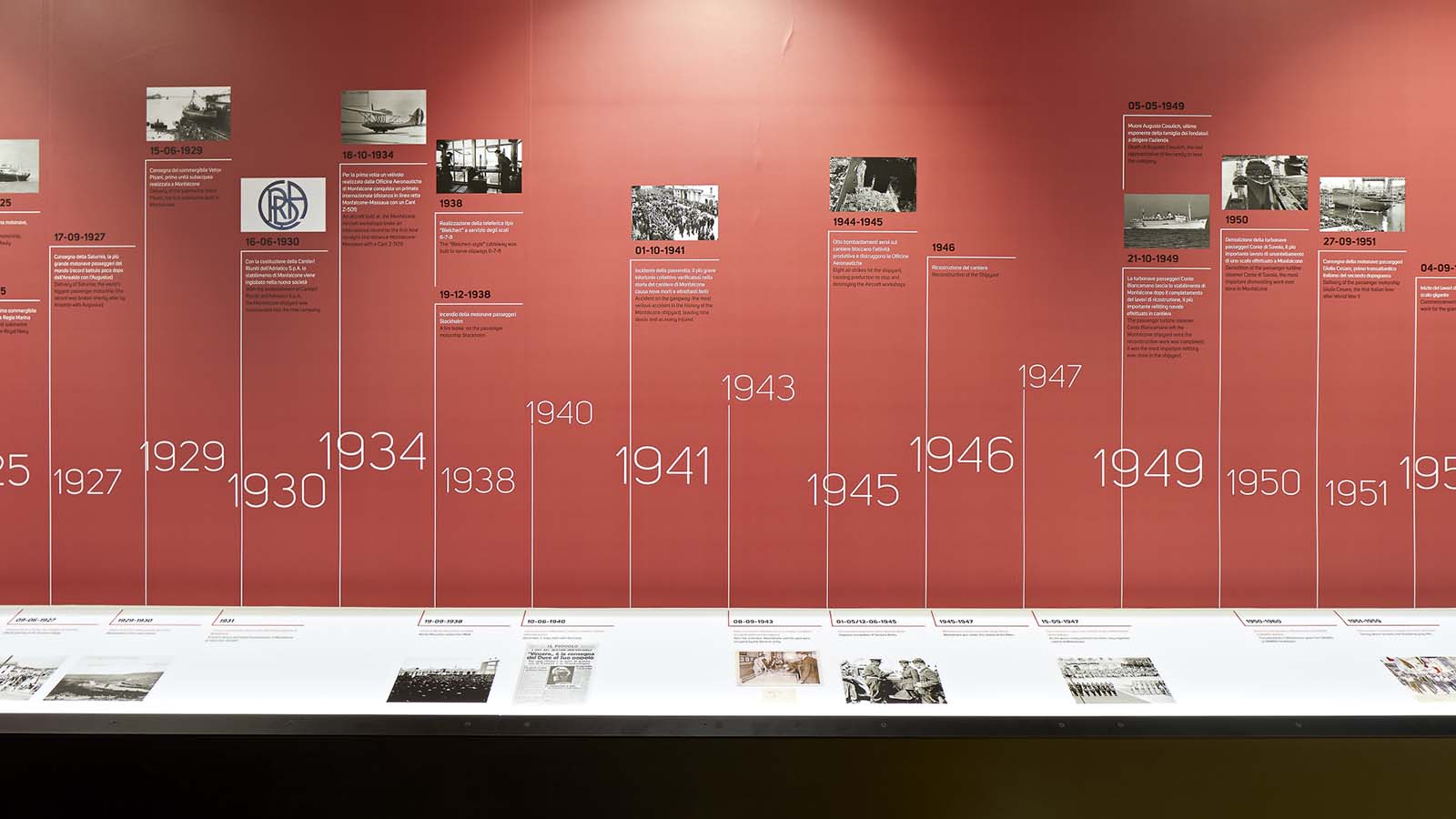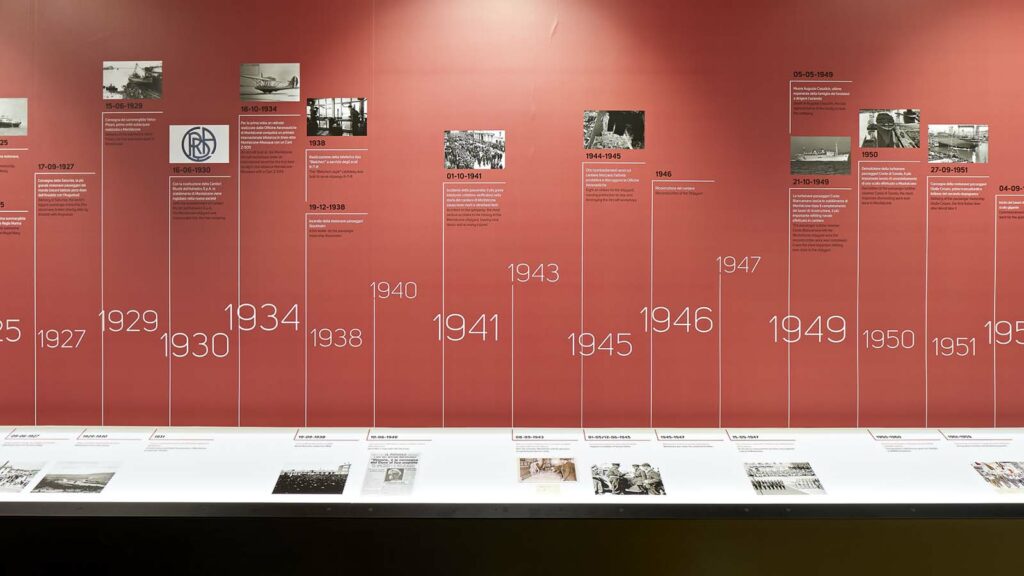 Cantiere Navale Triestino
Cantiere Navale Triestino (CNT) was founded in Monfalcone on April 3, 1908 by the Cosulich's, a family of shipowners. Until then, their company – Unione Austriaca di Navigazione – used to order new ships from UK shipyards, which were at the forefront in the field. They decided to open their own shipyard after the 1907 Act, by which the Austro- Hungarian Government encouraged shipbuilding within the empire. They found the perfect location in the area of Panzano.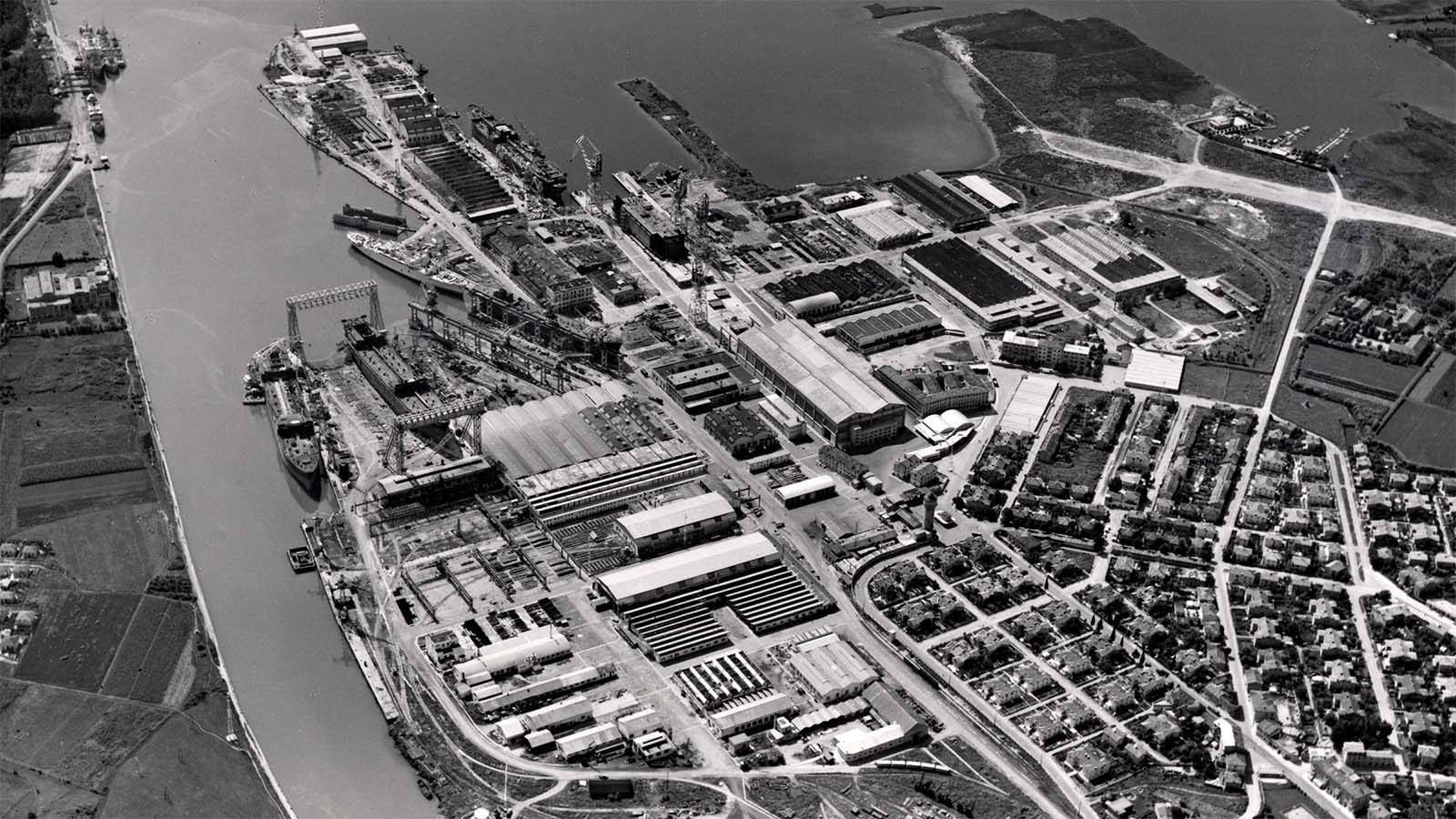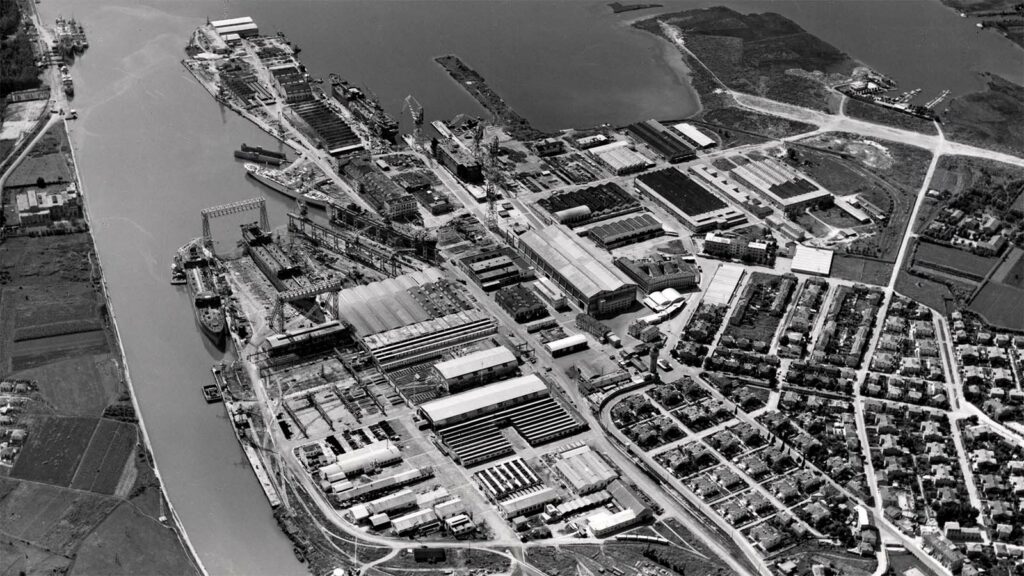 World War I
The Monfalcone area was directly involved in World War I, which broke out in July 1914, after Italy went to war against Austria, on May 24, 1915. Part of the population was evacuated, many workers were enrolled in the Austro-Hungarian army, while some machinery from the Cantiere Navale Triestino (CNT) were moved to Budapest so as to not stop all production.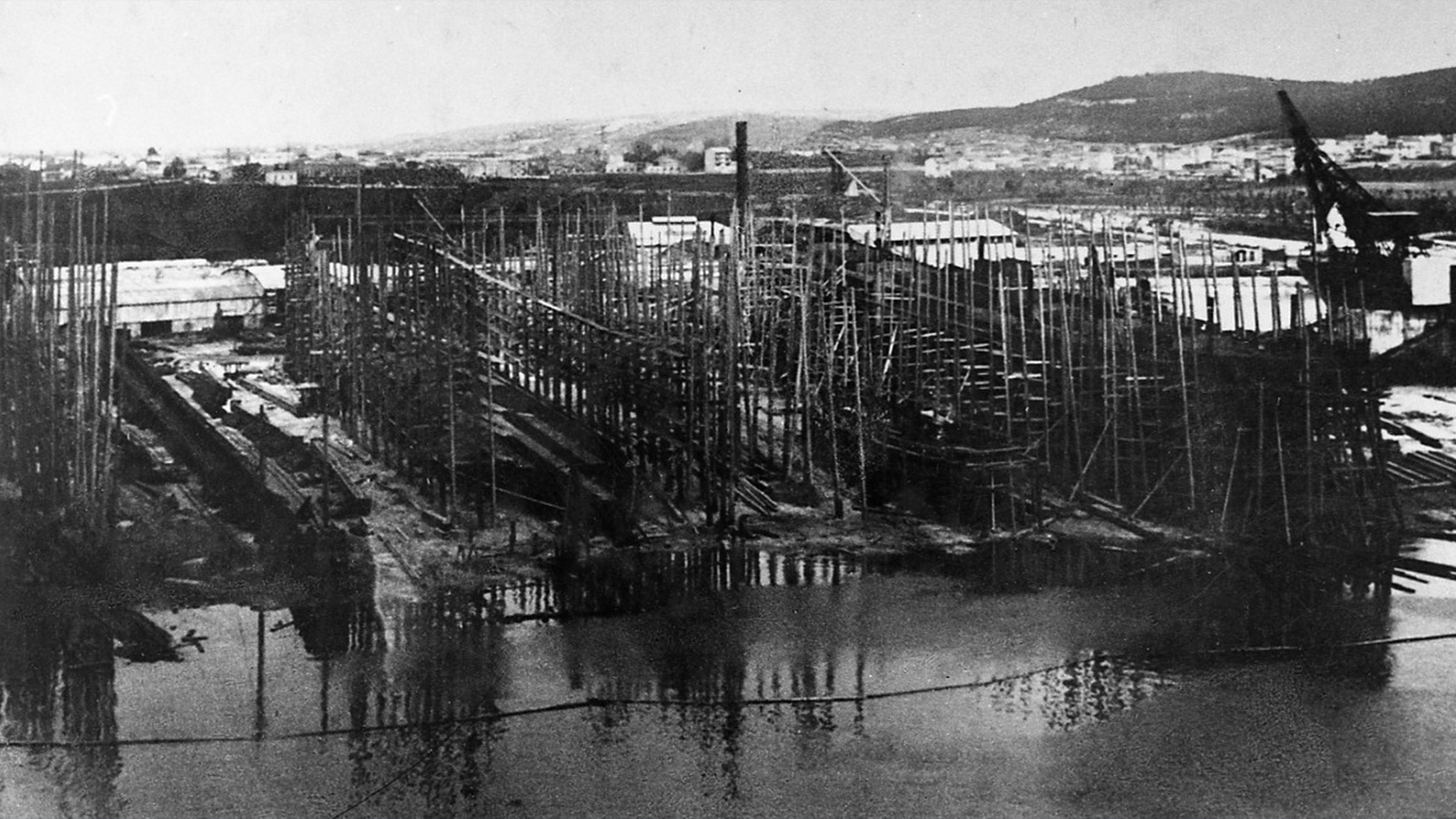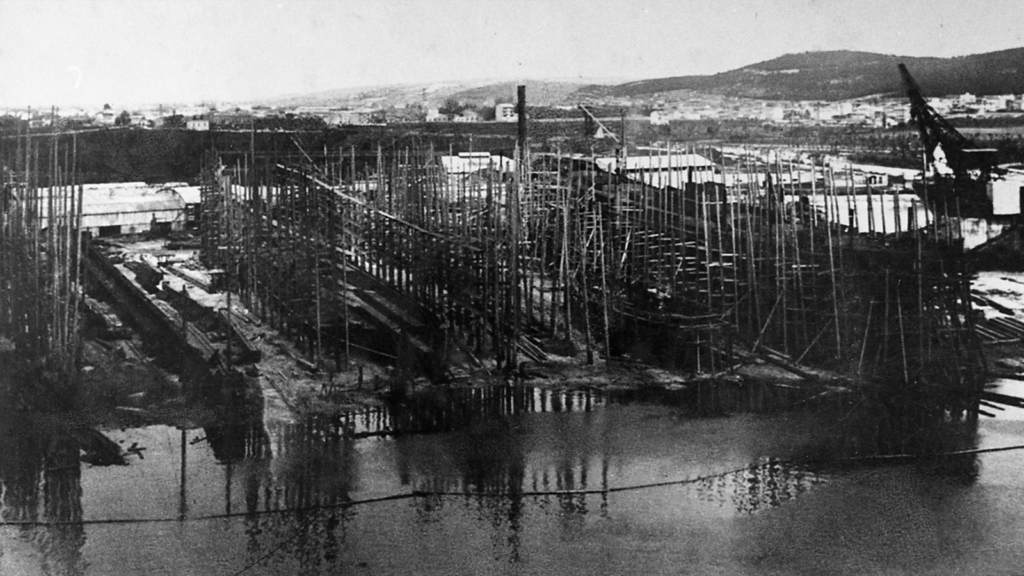 The Cosulich family came to an end
In June 1930, with the establishment of the Cantieri Riuniti dell'Adriatico (CRDA), an association of shipyards in Monfalcone, Trieste and Muggia, the proprietary connection between the shipyard and the Cosulich family came to an end. After two years, with the merging of the three main national shipping companies and the establishment of Società Italia, the family from Lošinj lost control of its own shipping company