From April 1 to May 22. In collaboration with Consorzio Culturale del Monfalconese
An exhibition dedicated to the artist opens at MuCa one hundred years after his birth.
Works from the end of the 1950s to the second half of the 1970s on the themes: workers, bicycles and dolphins, as an abstraction of an object used in the workplace (metal silhouettes that served as weights in the drawing room) will be on display.
The works are all from private collections
In the photographic section, some shots taken by Maurizio Frullani in 1987 as part of the ARTISTI project promoted by the Consorzio Culturale del Monfalconese, which keeps them in its archives.
It will also be screened: PINO FURLAN TORNA A CASA. Video realized by Alberto Poli and Elisabetta Furlan.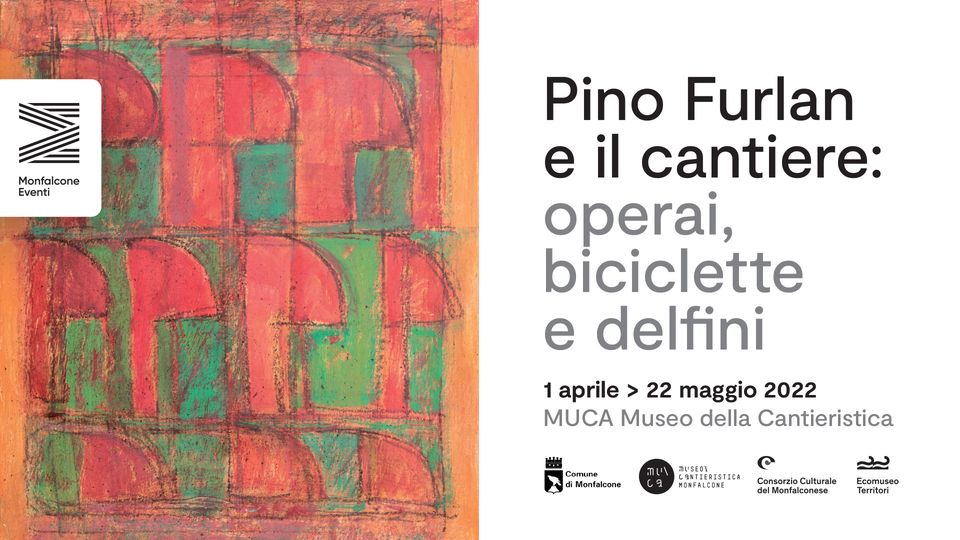 PINO FURLAN
(1920-1987)Born in Ronchi, then in the province of Trieste, into a family of rural tradition and craft mentality, from an early age he felt the tragic echoes of the war, starting with his father's experience. "I grew up wild" he wrote about himself, perfectly defining the root of the introverted, shy and sensitive character constantly remarked during his life by family, friends, critics. As a leftist, in the years of the "construction of socialism" in Yugoslavia he emigrated to Fiume in the wake of the so-called "Monfalconesi". When he returned to Ronchi he was hired by the Monfalcone Shipyard, initially as a worker and then as an assistant to the painters. For the rest of his life his deep passion for painting was not an end in itself but was made available to the local society in its moments of deep crisis, in the belief that the world could change and that everyone should give a hand.